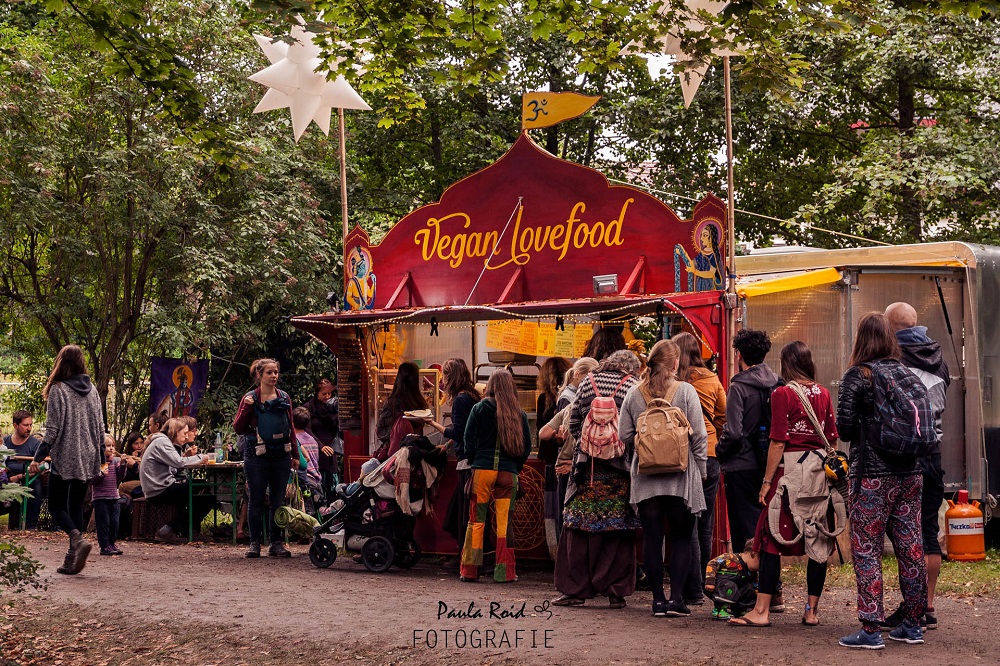 Information for merchants
Registration
The registration phase for the market of the Ancient Trance Festival 2023 starts on February 10, 2023 and runs until March 20, 2023.
Market hours
Important: This time the sale already starts on Thursday afternoon on all sites. Please prepare yourself for this. Setup on Friday is no longer possible!
Market order
Please read the market regulations carefully. It is the foundation of our cooperation.
Selection criteria
Our market area is small and fine and has space only for about 40 stalls.
We pay great attention to a well-balanced offer as well as aesthetic booths fitting into the festival image.
When all applications have been received on 20.3.2023, we start the selection process. In January you have a good chance to get a place like on March 20th before midnight.
Catering companies are preferred if they prepare their food with gas instead of electricity (we have limited capacity here) and offer ecologically-regional fare.
Questions
... we can not and will not answer you about the status of your registration.
Focus on all the other important things in your life and wait for our message on April 10, 2023.
That comes when you have sent the form successfully.
Travelling Artisanos / Handicrafts
are welcome to us - in places we have chosen, and not within the festival grounds..
Within the festival area are carefully selected market stalls, which have long been applied.